Could you talk about the Contact Center World? What's your mission?
As the global association for contact center and customer engagement best practices, our mission is to help our members in over 200 countries share and promote best practices in customer experience, employee engagement and contact center operations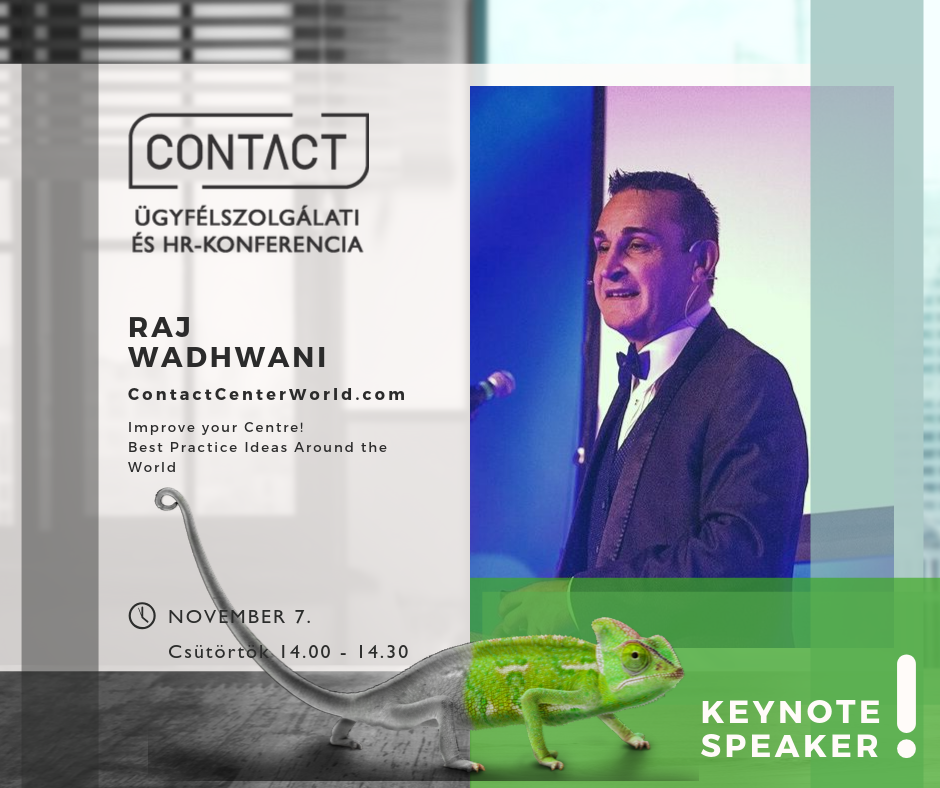 How can you become a member and what are the benefits?
There are different levels of membership including a free option. Members can access over 40,000 documents, tips and ideas and unique to us they can also network with 200,000+ members worldwide - we are like a media company and linkedin hybrid! Plus members can enter the most prestigious industry awards out there and attend high level best practice events. Register free at
www.contactcenterworld.com/join
You are going to talk about employer branding in your presentation. Why do you think it's important?
Employee engagement is critical. Whilst companies are starting to get the 'happy staff = happy customers' concept, we as an association have been pushing that concept for over 10 years and introduced tools to measure employee engagement such as TopPlace2Work.com
Companies need to work on branding themselves as best in class and one of the best ways to do this is via 3
rd
party recognition through associations like ours. Employees want to work for a leading company - not just a brand name, but one that is at the forefront of best practices in employee engagement and we help in that regard through awards and recognition.
What do you think is the greatest challenge in employee retention today?
A lack of investment in employees. I travel all around the world and I see some companies invest in employees, most others talk about how their employees are key. Interesting that ones I interact with and who share best practices at our events have single digit attrition rates!
Companies need to realize the employee is key - don't just invest in execs but give everyone the chance to showcase what they can do and encourage staff to compete in events and awards and support them.
What are the most important means of employee retention; what do we need to meet by all means in order to reduce fluctuation?
Recognition and Rewards - repeat continuously all year!
You know several contact centers operating worldwide. What differences do you experience from which we can learn in Hungary as well?
You can have the best technology, best processes but what is the key is the people. Lets face it we can buy the same tech as others, we can copy processes but the real differentiator is the people so have leaders who recognise this and invest in their people - show them you believe in them and ask for their ideas and opinions and act on them!
Follow
our website
for other interesting content. ( )